Welcome to Ruihai's Homepage
About Me
I am a first-year PhD student majoring in Computer Science at Peking University. My research interests include computer vision and robotics.
I am currently a member in Center on Frontiers of Computing Studies (CFCS), Peking University, supervised by Prof. Hao Dong.
Publications
VAT-Mart: Learning Visual Action Trajectory Proposals for Manipulating 3D ARTiculated Objects
DMotion: Robotic Visuomotor Control with Unsupervised Forward Model Learned from Videos
Localize, Assemble, and Predicate: Contextual Object Proposal Embedding for Visual Relation Detection
Unpaired Image-to-Image Translation using Adversarial Consistency Loss
TDMPNet: Prototype Network with Recurrent Top-Down Modulation for Robust Object Classification under Partial Occlusion
Mingqing Xiao, Adam Kortylewski, Ruihai Wu, Siyuan Qiao, Wei Shen, Alan Yuille
ECCV 2020, Workshop
Open Source Projects
A novel TensorFlow-based deep learning and reinforcement learning library designed for researchers and engineers. [Github] [Doc]
Best Open Source Software Award @ACM Multimedia (MM) 2017.
I'm one of the main contributers to TL 2.0 and member of TensorLayer core team.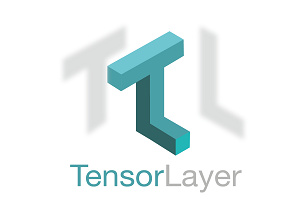 Other Projects
Spreadsheet Intelligence, Microsoft Research Asia
https://www.microsoft.com/en-us/research/project/spreadsheet-intelligence/
Teaching Assistant
Professional Activities
Selected Honors and Awards
Excellent Graduate, Peking University, 2020
Peking University's Third-class Scholarship, Peking University, 2019
Research Excellence Award, Peking University, 2019
Star of Tomorrow Excellent Intern, Microsoft Research Asia, 2019
Champion Team, China Collegiate Group Programming Ladder Tournament, Ministry of Education of China, 2019
May Fourth Scholarship, Peking University, 2018
Academic Excellence Award, Peking University, 2018
Excellent Coach Award (three times) in Olympiad in Informatics Camp, Olympic Committee of Jiangsu Province, 2016, 2017, 2018
Bronze medal in National Olympiad in Informatics (NOI), China Computer Federation, 2015
First prize (three times) in National Olympiad in Informatics in Provinces (NOIP), China Computer Federation, 2013, 2014, 2015